Investor and Retail Closings
Real estate closings can a complex process our agents and attorneys offer a service unmatched in the industry.
Specializing in investor closing we know how important it is to have everything right the first time.
StoneBridge also offers mobile and Bi-lingual closings to suit any client.
Short Sale Negotiation & Processing
Negotiating a short sale can be a frustrating and overwhelming, especially if there is already an active foreclosure or threat of foreclosure looming.
Having a thorough understanding of the negotiation process and individual lender requirements is crucial in ensuring a timely approval.
Our experienced short sale team has handled hundreds of short sales from initiation to closing and can assist you to avoid foreclosure and ensure a successful sale.
Legal Document Preparation
What sets StoneBridge Title apart from other title companies is that we have a real estate attorney on staff. This enables us to provide our clients with quality and convenient legal services including legal document preparation and review.
Ensuring that all contracts and documents are accurate and legally sound is vital to successful real estate transactions. Clients will have peace of mind knowing that their closing is handled by experienced legal and title professionals.
Electronic Document Filing
StoneBridge Title utilizes an electronic system for the preparation, submission and recording of documents. This process ensures the documents are submitted to the property authority and drastically reduces the turn-around time for recording.
Using the e-recording system further helps streamline the closing process, which is especially helpful for investors who may be looking to flip a property.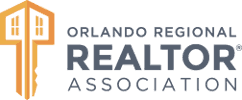 StoneBridge Title
2699 Lee Rd #110
Winter Park, FL 32789
StoneBridge Title
1228 E. 7th Avenue, Suite 200
Tampa, FL 33605