Investor Deals
StoneBridge Title caters to investors offering cost-effective one-stop solutions for all of their residential and commercial real estate closing needs. We are a HUD approved title company and have a vast amount of experience closing REO and investor deals. Our goal is to ensure on-time and trouble free closings so that our clients can focus on the areas of their business that drives success in today's real estate market. Our unique fixed-fee pricing structure enables us to efficiently deliver a high level of service and quality without the overhead or resource constraints associated with an in-house function or high hourly rates of a law firm or legal advisor. Our in-house real estate attorney provides the peace of mind that the transaction is handled in a legally sound manner without the expense of hiring an attorney to review the sufficiency of all closing documents.
Lien and Code Violation Mitigation
When lien or code violations pop up on a property, it may seem like the deal is lost. Mitigating a municipal lien or code violation can be a complicated and time-consuming process. Luckily, our team is well-versed in mitigation strategies and can often resolve pending issues. Let our dedicated professionals leverage their knowledge and experience navigating the various municipalities on your behalf to bring your deal to a successful close.
Double/Simultaneous Closings
We specialize in double or simultaneous closings and have designed an efficient process that fully protects the interests of the multiple parties involved in the transactions. For those investors who flip or wholesale properties, it is crucial they have the assistance of a title company that is familiar and experienced with the process as there are many potential pitfalls to avoid.
StoneBridge Title is one of few title companies in Florida that is well-versed in simultaneous closings and can anticipate and avoid potential issues before they arise. We ensure that each separate transaction has occurred as intended, that both parties have been fully funded, that all required documents have been effectively executed and returned to the parties, and that all funds have been disbursed accordingly. Maintaining close control over the entire process is crucial to ensure a smooth transaction and satisfaction by all parties involved and that is where our knowledgeable team excels.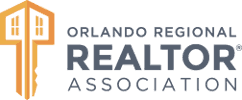 StoneBridge Title
2699 Lee Rd #110
Winter Park, FL 32789
StoneBridge Title
1228 E. 7th Avenue, Suite 200
Tampa, FL 33605