Legal Document Preparation
StoneBridge Title boasts an in house Attorney and legal team because the creation of legal documents is integral to the practice of law. Litigators draft complaints and other pleadings, interrogatories, and jury instructions. Business lawyers draft articles of incorporation, and contracts ranging from employment of individuals to security of goods. Even criminal lawyers rely on plea agreements, motions in limine, appellate briefs, and writs of habeas corpus in representing their clients. Because of this, drafting skills are essential for every practicing lawyer.
According to a learned treatise (okay, the Nutshell): "Drafting is one of the most intellectually demanding of all lawyering skills. It requires a knowledge of the law, the ability to deal with abstract concepts, investigative instincts, an extraordinary degree of prescience, and organizational skills." This research guide is designed to identify and explain some of the most useful resources for lawyers in drafting legal documents.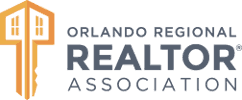 StoneBridge Title
2699 Lee Rd #110
Winter Park, FL 32789
StoneBridge Title
1228 E. 7th Avenue, Suite 200
Tampa, FL 33605