Short Sale Negotiation & Processing
Negotiating a short sale can be a frustrating and overwhelming process for a Seller, especially if there is already an active foreclosure or threat of foreclosure looming. Junior mortgages, liens or HOAs can make the process even more complicated. Having a thorough understanding of the negotiation process and individual lender requirements is crucial in ensuring a timely approval and successful closing.
StoneBridge Title has a dedicated short sale team comprised of an experienced real estate attorney and highly skilled processors. Not only have our processors successfully negotiated challenging short sales with every major lender, but our real estate attorney may be able to postpone pending foreclosure sales.
StoneBridge Short Sale Benefits
Our team will work with the Seller and Listing Agent to ensure that a complete and up to date Short Sale package is submitted to the lender so that the Short Sale process can begin immediately.
Experience and relationships with most lenders (large and small), nationwide, provides StoneBridge with access to many lender specific forms, guidelines and staff.  Familiarity with each lender's process and requirements is crucial to smooth transaction and getting fast approval.
Most Short Sale packages will include a full appraisal of subject property and a full mortgage commitment for the Buyer if Buyer is using StoneBridge for his or her financing needs.
StoneBridge will act as the main point of contact with the lender and act as the liaison between the Lender and Seller.  No more spending hours on the phone with the lender only to be told that they never received any documents.  StoneBridge will handle all communications.
Regular status updates for Agents, Sellers and Buyers throughout the process until the transaction is successfully closed.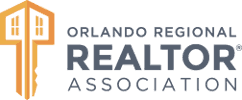 StoneBridge Title
2699 Lee Rd #110
Winter Park, FL 32789
StoneBridge Title
1228 E. 7th Avenue, Suite 200
Tampa, FL 33605